NOVELY SUBSTATION UPGRADE
Novelty Substation is currently undergoing and upgrade to 25 kV clearances which will help reduce animal related outages and allow for sufficient space for the installation of a mobile substation if needed. This upgrade is planned for completion in June 2022. 
WINCHESTER TO FRANKLIN LINE REBUILD
Construction of a new 161 kV line from Northeast Power's Winchester Substation to the Franklin Substation in Iowa electric cooperative territory will increase reliability and provide for additional load capacity.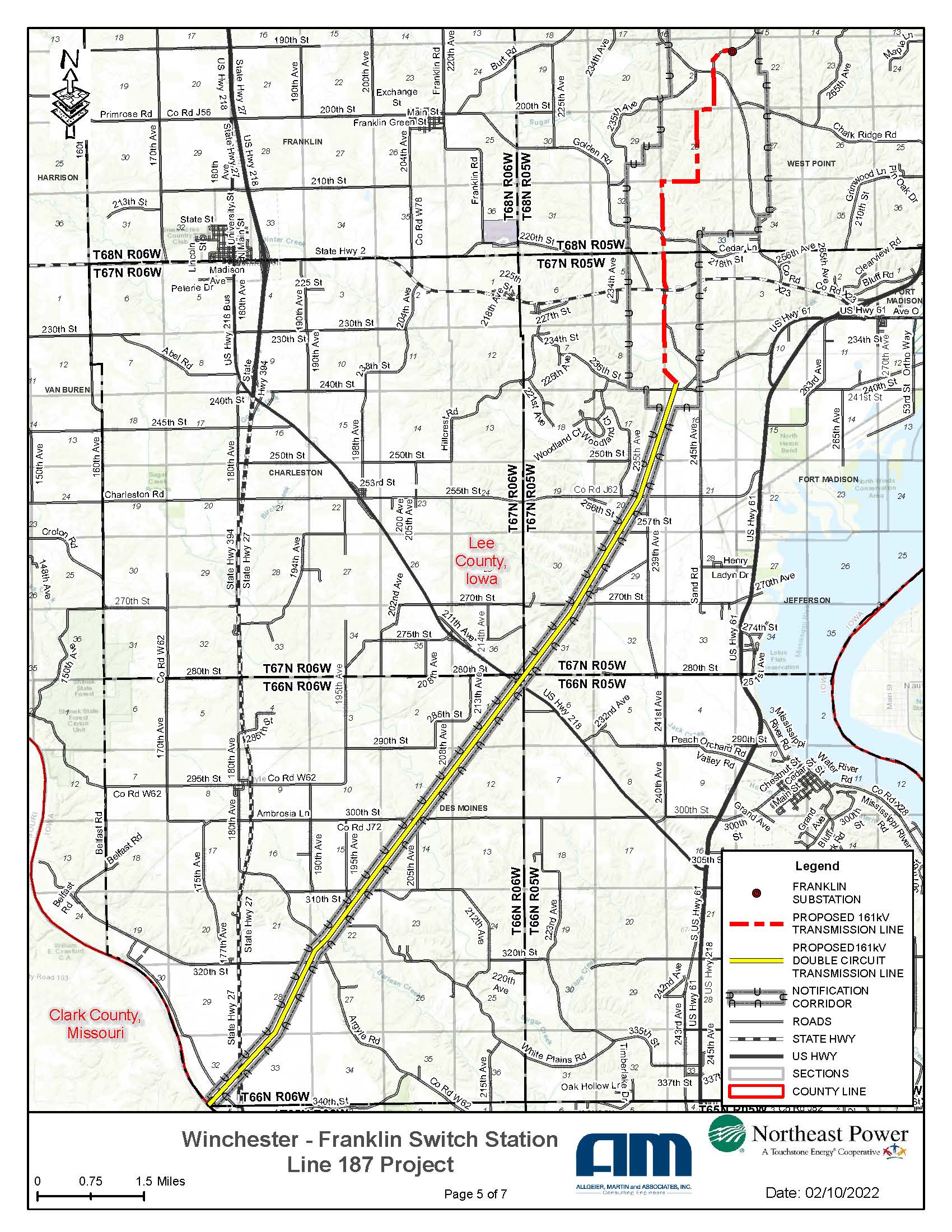 Previous
Next